The 2020 Woolly Wisdom Rug hooking Workshop, in its SEVENTH year, is pleased to welcome well known and experienced instructors - Victoria Ingalls, Kathy Morton, Kris Miller and Tricia Travis who will offer guidance at any level of hooking experience.
Director Victoria Hart Ingalls

is a nationally recognized teacher, designer, and workshop coordinator.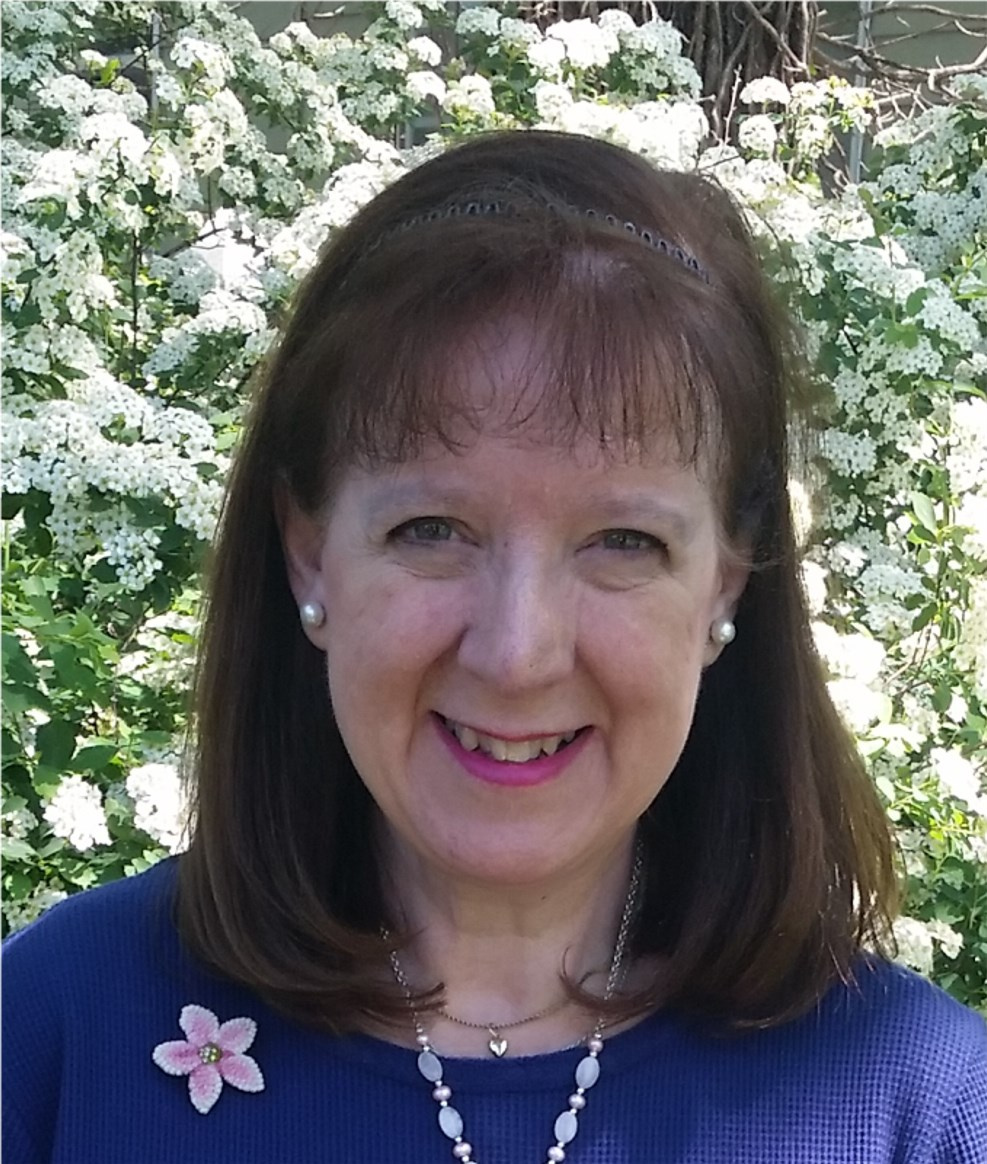 Victoria Hart Ingalls : Victoria is an undisputed expert in fine shading but also enjoys the wider cuts. With 30 years of teaching experience, her methods "make it simple." She strives for her students to develop a true love of rug hooking as a relaxing and creative outlet in whatever style they prefer. Victoria's work has appeared in both Rug Hooking Magazine and A Celebration of Hand Hooked Rugs.



2015 Learning to hook rugs2015 Learning to hook rugs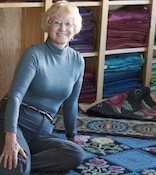 Kathy Morton : What could be more wonderful than to welcome Kathy Morton back to Woolly Wisdom Workshop? As a renowned teacher and designer of wide-cut pieces, many of which have been featured in magazines and books, she inspires students of all levels to create their own works of art. With a degree in Art Education and thirty years of rug hooking experience Kathy's skills at color planning and custom designing are unsurpassed. Her patterns, kits and beautifully dyed wools are available through her business, Oak Ridge Cottage Rugs. www.oakridgecottagerugs.com This is a class not to be missed.

Tricia Travis: Is a certified public school teacher in Secondary Education and has taught in the public sector, so teaching comes naturally. In 2008 she became a certified McGown instructor and teaches others to become teachers at the North Central McGown Workshop in Iowa. She is a guest teacher at several hooking events across the country. Locally, Country Gatherings quickly expanded to include three classes of rug hookers on a continual basis year round. Classes are filled with unique projects to expand each participant's knowledge and talent. She teaches hooking from a #3 to a #8 width cut, but will cover it all --- fine cut, historic primitives, dying, color planning, wide cut shading, proddy techniques, rip and tear, binding techniques, rug mounting, 3-D figures, applique, scrap booking with wool, challenge rugs, and more. Participants have lots of fun while becoming better hookers. Color planning and quality hooking is her expertise. Her favorite color palette is the muted historic colors- but she still loves and uses bright
colors.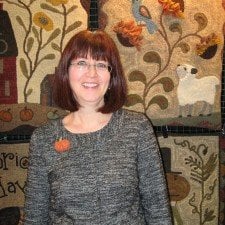 Kris Miller: is a self-taught rug hooker who has been hooking and designing rugs since 1998. Her rugs and rug designs have graced the pages of many magazines and books. Kris has also received many ribbons and awards for her hand-hooked rugs. Textures and wide-cut wool in the primitive style are her specialty and she has taught workshops and classes throughout the United States and England. She was chosen as an artist for the 2012, 2013, and 2015 Early American Life Directory of Traditional American Crafts. Most recently, she has authored the quintessential rug hooking book,
Introduction To Rug Hooking
. Kris lives on a small fiber farm with her husband and an assortment of pampered animals including angora goats, sheep, alpacas, two dogs, and a cat. Read about her fiber adventures on her blog at
http://spruceridgestudios.blogspot.com
About Us
In 2014 , Victoria and her husband, Tom, opened "Woolly Wisdom Rug Hooking Workshop" . Participants enjoy instruction from several expert teachers each year. Victoria, herself, has been hooking since 1976 and teaching since 1987. She has taught at many locations across the country but considers Woolly Wisdom to be the climax in her career, a venue to encourage and promote the accomplishments of all who have an interest in rug hooking.

Woolly Wisdom
THIS YEAR !! 2020 Woolly Wisdom is located at DRURY INN & SUITES Kansas City / Independence 20300 E. 42nd St. S., Blue Springs, Mo. 64015. Check in date is Sunday September 20th from 3 to 5 pm. Classes are Monday thru Thursday, September 21 - 24, 9 am - 3 pm. Students are welcome to hook on their projects until 10 pm.
Total Workshop fee is $300.00. This includes classes and tuition. If staying at Drury Inn, breakfast and supper are included in hotel price. There are restaurants close by for lunch.
Please note that we cannot assign roommates. However, with your permission we can pass along your contact information to others who are looking for roommates.
Please indicate from the following teachers your first and second choice: Victoria Ingalls, Kathy Morton, Kris Miller and Tricia Travis.
Please send registration check of $200 made payable to Victoria Ingalls 576 S. Arlington Ave., Independence, Missouri 64053. Balance is due upon arrival.
Questions? call 816-739-4270 or email ingallsrugs@sbcglobal.net.
Interested in vending at the workshop? If so let us know in advance. We will contact you.
Cancellation Policy: Your deposit minus $40.00 will be refunded if your cancellation is received by August 20, 2020.
If you are staying at Drury Inn, Please make your reservations by Thursday, August 20, 2020 to receive your group rate. Reservations made after this date will be subject to prevailing rate and availability. Reservations may also be made by calling 1-800-325-0720 and refer to your group number 2392515.